IN-HOME GROOMING
For Birds, Reptiles and Small Mammals
In-Home Grooming
Fauna offers in-home grooming for birds and reptiles
Do you have wings, nails or beaks growing out of control? Don't stress your pet by taking it to be groomed when we can get it into shape in minutes right at your home. Before you know it your pet is back to normal with minimal stress. No exposure to other animals that could potentially bring illness to your loved one. Let the experienced staff at Fauna take the bite out of your pets grooming!
CONTACT us to learn more about our In-Home Grooming services.
View additional SERVICES.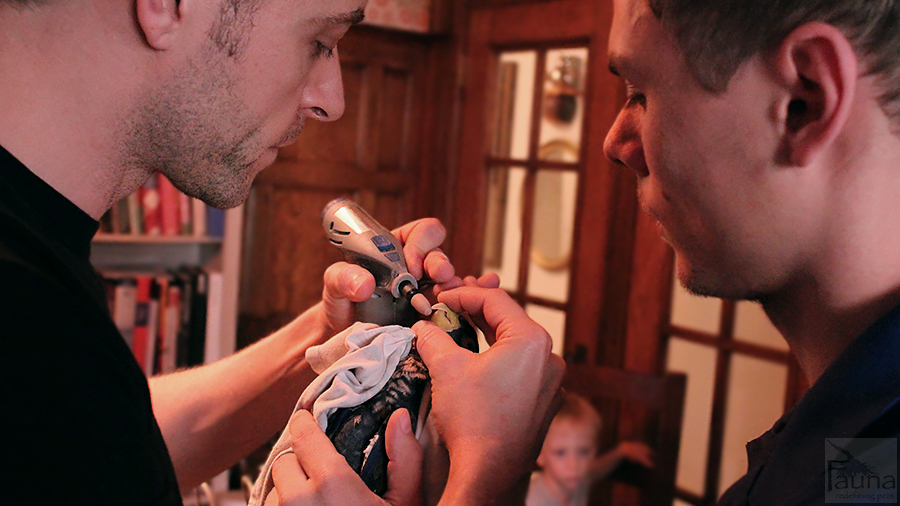 Alex assists as Daniel Kopulos trims Hockney's nails using a dremel tool, smoothes out some rough edges on the beak and tip, and trims his wings.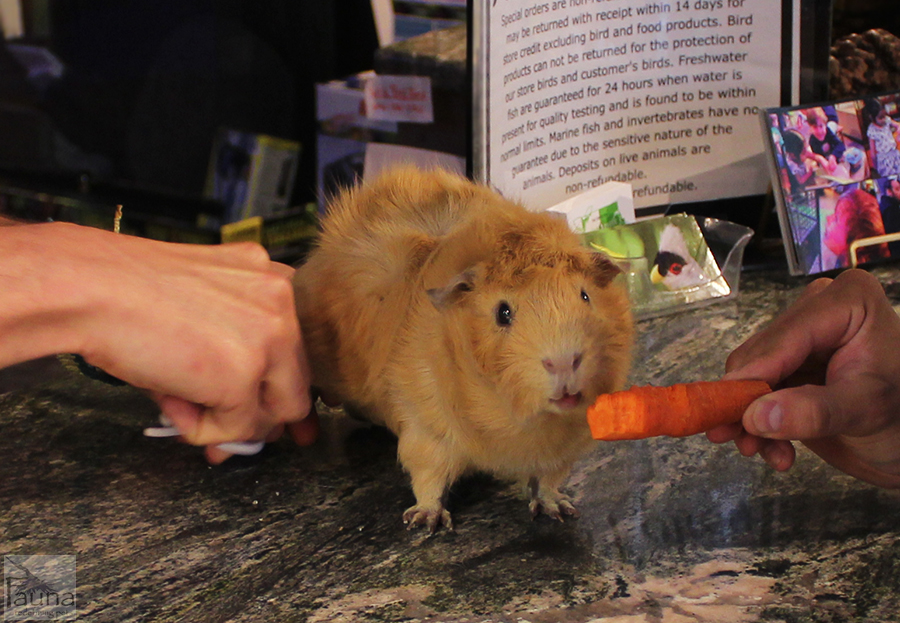 Hello Piglet! Piglet is one of Fauna's favorite well-known frequent visitors who often stops by for routine nail trims and occasional boarding. Boarding and grooming for small mammals and reptiles are some of the many services Fauna offers. As you can see from the photo, Piglet is in excellent condition and doesn't mind her pedicures as long as there is food involved!