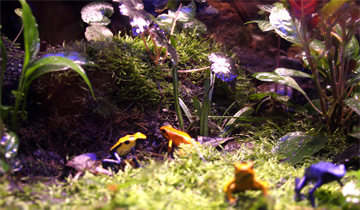 FAUNA, art and biology merge at this unique Upper West Side location… After an initial meeting with Daniel Kopulos, so fascinated was I by his passion and expertise, that I immediately retained his services as designer and architect of a vivarium that would change my life. Thanks to Daniel and his dedicated team at Fauna, at 60 years of age, I have found a new passion – poisonous dart frogs.
In my Manhattan apartment, he created the most spectacular tropical rain forest, and precision ecosystem that I am sure exceeds the wildest dreams of any aficionado. [Read more & see all the amazing photos!] Tony M.
Best place for exotic creatures
Carlos R.
Very very impressed with this shop! I wish there was one in Connecticut!
Alison F.
BEST pet store anywhere!
Sarah D.
You guys are really awesome and doing something amazing with how animals are trained and maintained. We look forward to the day we can finally take home one of your lovely birds.
Kriti S.
What an amazing experience. Great, clean and beautiful store. The most amazing staff… and really exceptional animals!
Dan G.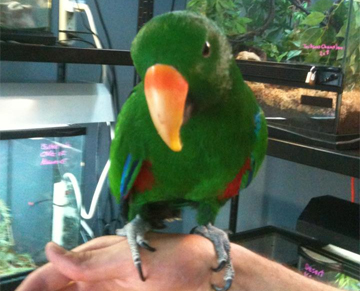 Had a lovely visit to Fauna last week… Everyone was so helpful, and the store (and its occupants) were lovely. Dollar, the green parrot, was my favorite— but the other birds were gorgeous, too (not to mention charming), and the reptiles were fascinating. Lovely corals and elegant fish – just wonderful!
Cynthia R.
What a beautiful place you have. Very pleasant & informed staff. Looking forward to visiting again.
Carmen O.
I just wanted to thank Daniel @ FAUNA for his help yesterday re food for my visiting birds!… You have been so helpful with many questions when I've purchased things at your store, as well as when I've spoken with you over the phone, and most recently when I've posted concerns here on Facebook! I truly appreciate it as do my feathered visitors who frequent my garden.
Patricia Y.
Very knowledgeable staff that really care about their birds!!
Michelle M.
Great place, friendly staff and amazing animals… Stopped in today for advice on my ball python, the owner and staff were extremely helpful.. and the place is beautiful!
Dirk V.
Thanks to Daniel and the amazing staff at Fauna for taking great care of little Manolo! Much love from us, enjoy the cookies.
Anna M.
Hands down, the best pet store in New York City. Just discovered you guys this week and am incredibly impressed by the selection of supplies, health and care of your animals, and helpful staff.
Lawrence E.