Fauna Past Events
All events on this page are CLOSED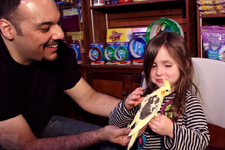 At Fauna, we have a variety of educational seminars, programs and other interactive events for all ages. Sign up for our eNewsletter to receive alerts for upcoming events, animal updates, specials, and new products. Visit our EVENTS page to see what's happening now!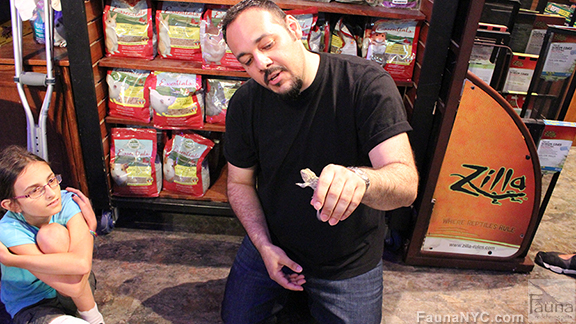 MAY HERPETOLOGY CLUB 
[CLOSED]
May's Herpetology Club will meet Tuesday, May 13, 2014 at 4:30 pm. 
This month, Herp Club will be comparing the difference between terrestrial geckos and arboreal geckos using Leopard Geckos and Crested Geckos. We will also learn the science behind some gecko's ability to climb smooth surfaces.
The children will also meet a pair of Tiger Hissing Cockroaches, and learn about their care as well as their roles in their environments.
—————
Herpetology Club:
When: 2nd Tuesday of each month
Duration: approximately 45 minutes
Pricing:
September – June (full year): $125.00
February – June (late registration): $80.00
Walk-In: $20 per session
Reservation: No reservation and no membership is required.
If you would like to discuss a membership, please contact Jose at jose@faunanyc.com
Jose Rodriguez is Fauna's director of education and he runs various programming aimed at different age levels.
New York Dart Frog Hobbyist Meeting 04/25/14 
[CLOSED]
Date: Friday, April 25, 2014 at Fauna
Time: 7:00 pm
Location: Fauna NYC

Fauna is hosting the New York Dart Frog Hobbyist meeting at 7pm with a special guest speaker Dr. Jason Brown presenting "Insights on the evolution of color diversity in the strawberry poison dart frog (Oophaga pumilio)".
The meeting is FREE and open to everyone.
"Was a really nice night. Thanks for hosting."
– Jonathan R.

Parrot Training Workshop with Barbara Heidenreich
[CLOSED]
Sunday, April 6, 2014 at Fauna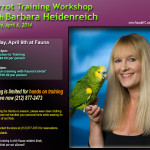 11am – 2pm: Introduction to Training
3pm – 6pm: Hands-on training with Fauna's birds
"Thanks much Barbara! Your workshops leave me wiser & more conscious of inter-species learning, teaching & communication. Many thanks to Daniel & his wonderfully educated crew for hosting another day with you!"
– Heather M.
Parrot Training Workshop with Barbara Heidenreich
[CLOSED]
Hands on training with Barbara is limited, so please make your reservation now at (212) 877-2473.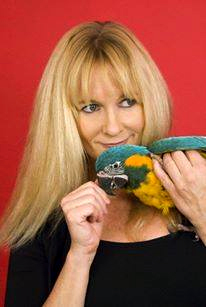 Learn more about Barbara Heidenreich
Saturday, August 24, 2013 at Fauna
10am – 5pm: Covers introduction to training, understanding body language and live training demonstrations
Sunday, August 25, 2013 at Fauna
10am – 1pm: Problem parrot behavior
2pm – 5pm: Hands-on training with Fauna's birds
NOTE: Hands on training is with Fauna resident birds only; absolutely NO personal birds are allowed! If attending the Hands-on session, please wear clean clothing that you have not handled your personal birds while wearing for the health of our flock.