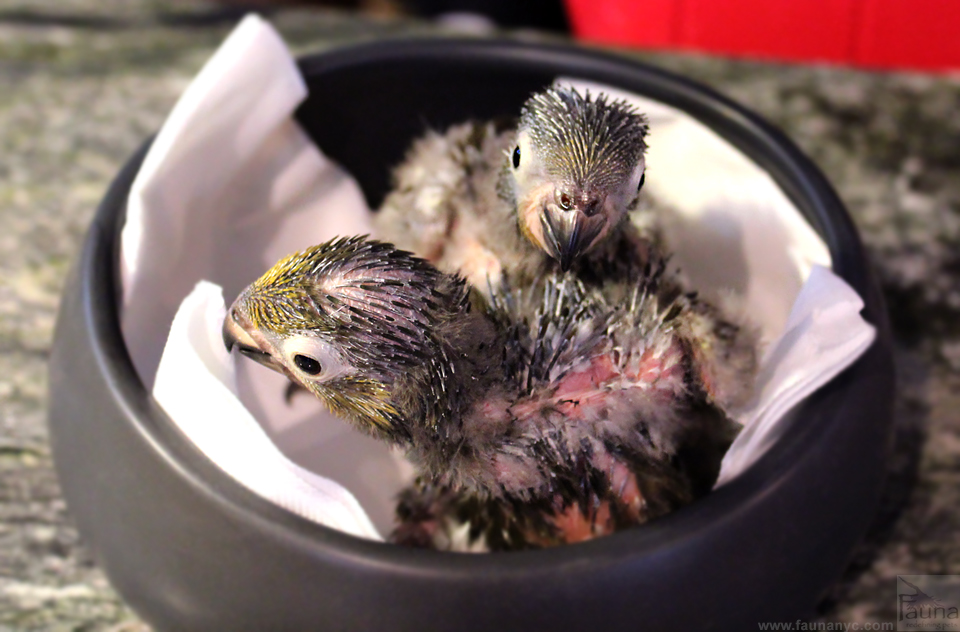 Duyvenbode Lories
Our Duyvenbode Lories started off the 2014 spring season early by giving us two beautiful babies. We are always excited to have these uncommon and playful bundles of energy here at the store!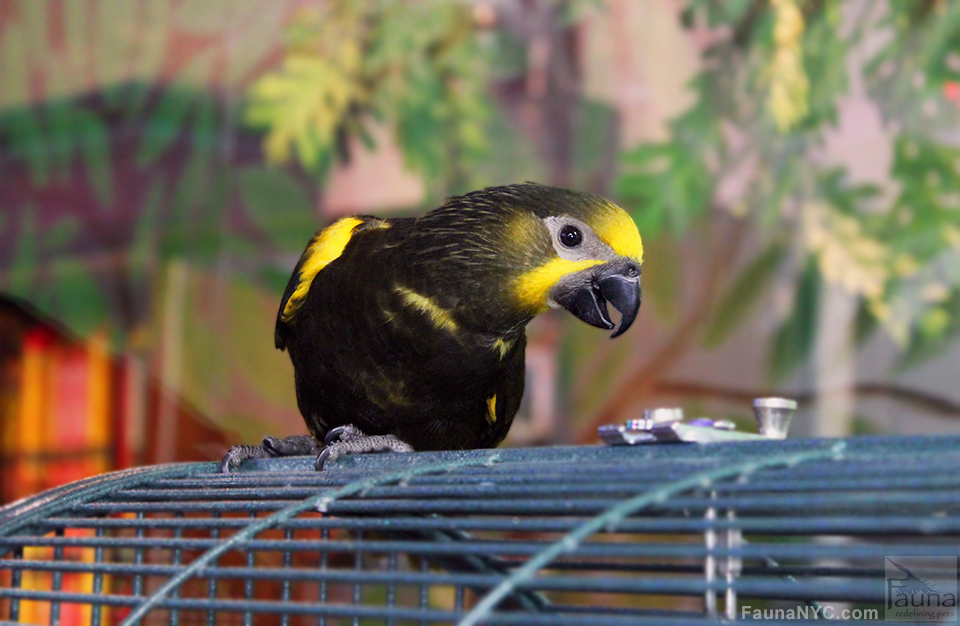 Duyvenbode Lories are known to be one of the few brown parrots. Their colors are quite stunning in good lighting with a sheen of purple, blues and olive over much of their bodies in contrast to the yellow face, shoulders and stockings.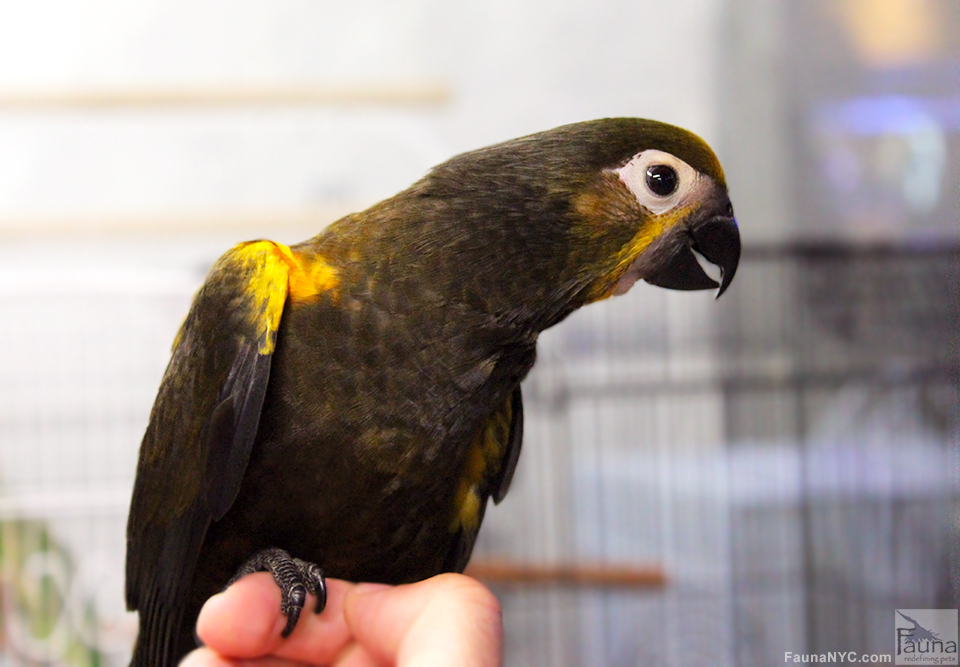 Duyvenbode Lory – Lories and lorikeets are very playful and fun loving birds that must have a special nectar diet. Thankfully this comes in an easy to prepare formula and many people find them easier to maintain than other parrots.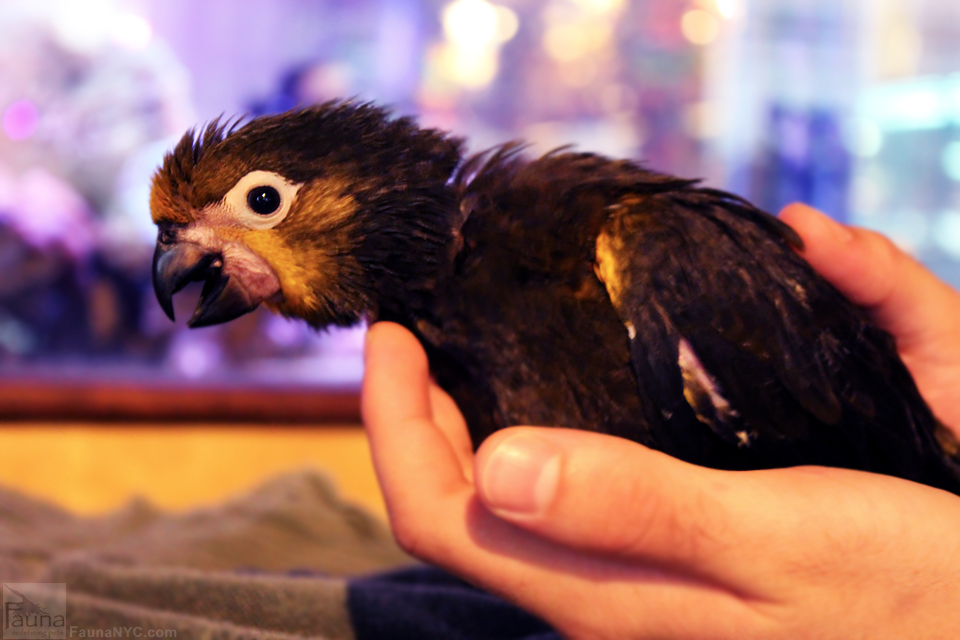 Playful. Intelligent. Talkative. Meet the duyvenbode lories. These fluffy babies, like all lories, are strict nectar eaters. While they are one of the few brown parrots in existence, duyvenbode lories are not only brown, but also have beautiful yellow and indigo markings. Under daylight they are a virtual rainbow of colors!