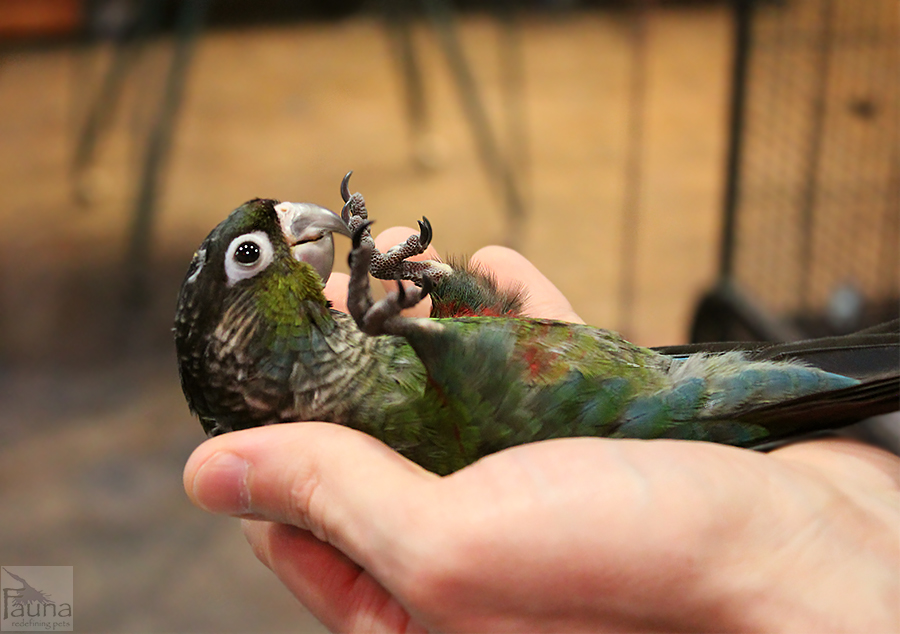 Crimson Bellied Conure
Our baby crimson bellied conures have gotten so big! They absolutely love playing on their backs!
It's important to note that some birds enjoy being on their backs. Not only can it be fun, but it can also be important to reduce stress during vet checks and grooming appointments. But make sure not to pressure your bird to lay on their back! Forcing them to do it could lead to a whole series of behavior problems.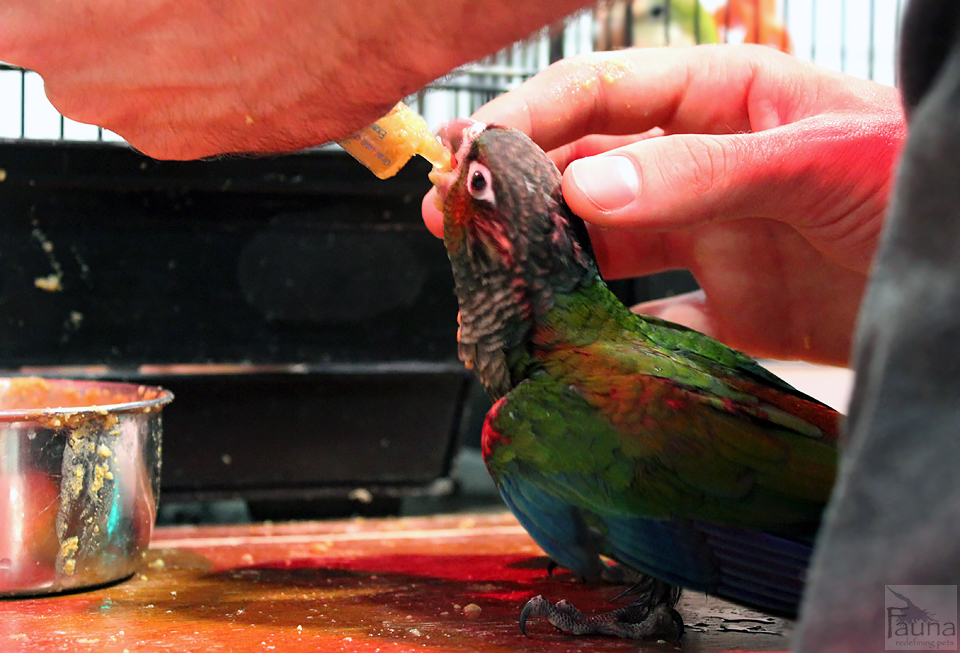 Crimson Bellied Conure being carefully hand-fed.